Little Miss Sofia was all smiles for her first birthday cake smash extravaganza. Her mom had every last detail perfect for her pretty in pink theme.  I made her a cute little pink banner to add to her photos and we set out to get messy with her pink cake. This little one couldn't stop smiling from the moment we let her free to explore and she was such a great little model for the camera. We first started out by getting some shots of her cuteness before letting her dig in on the cake. We thought she may need some warming up to the camera, boy were we wrong! This little one is a natural and she sure is a cutie. 
Happy first birthday little princess, you are a Doll!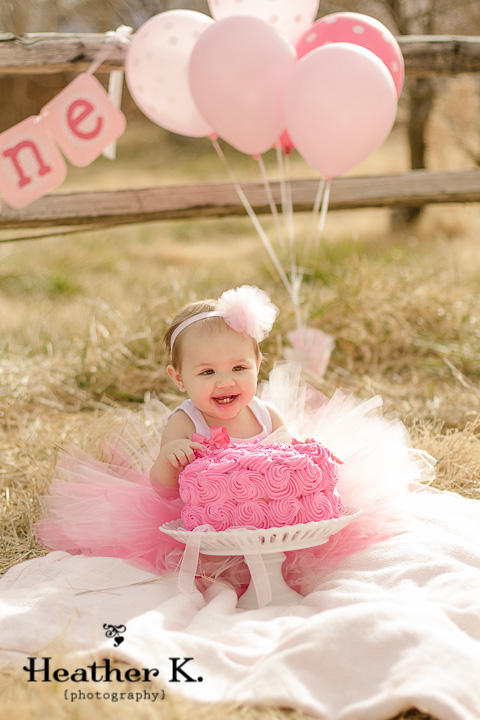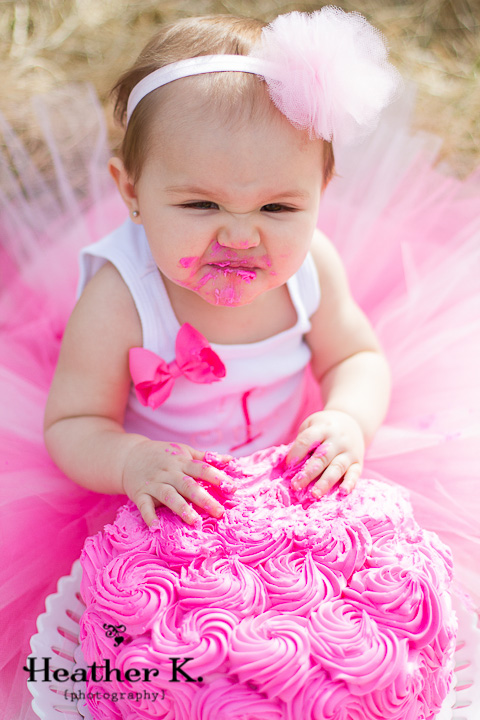 NOW bring on the cake, she looks like she was wondering if she was supposed to eat it.... cracks me up!!!
Miss Sofia was such a little doll and I had so much fun doing this session. Thank you Martha for letting me capture such a special moment with your little girl. Happy Birthday Sofia!